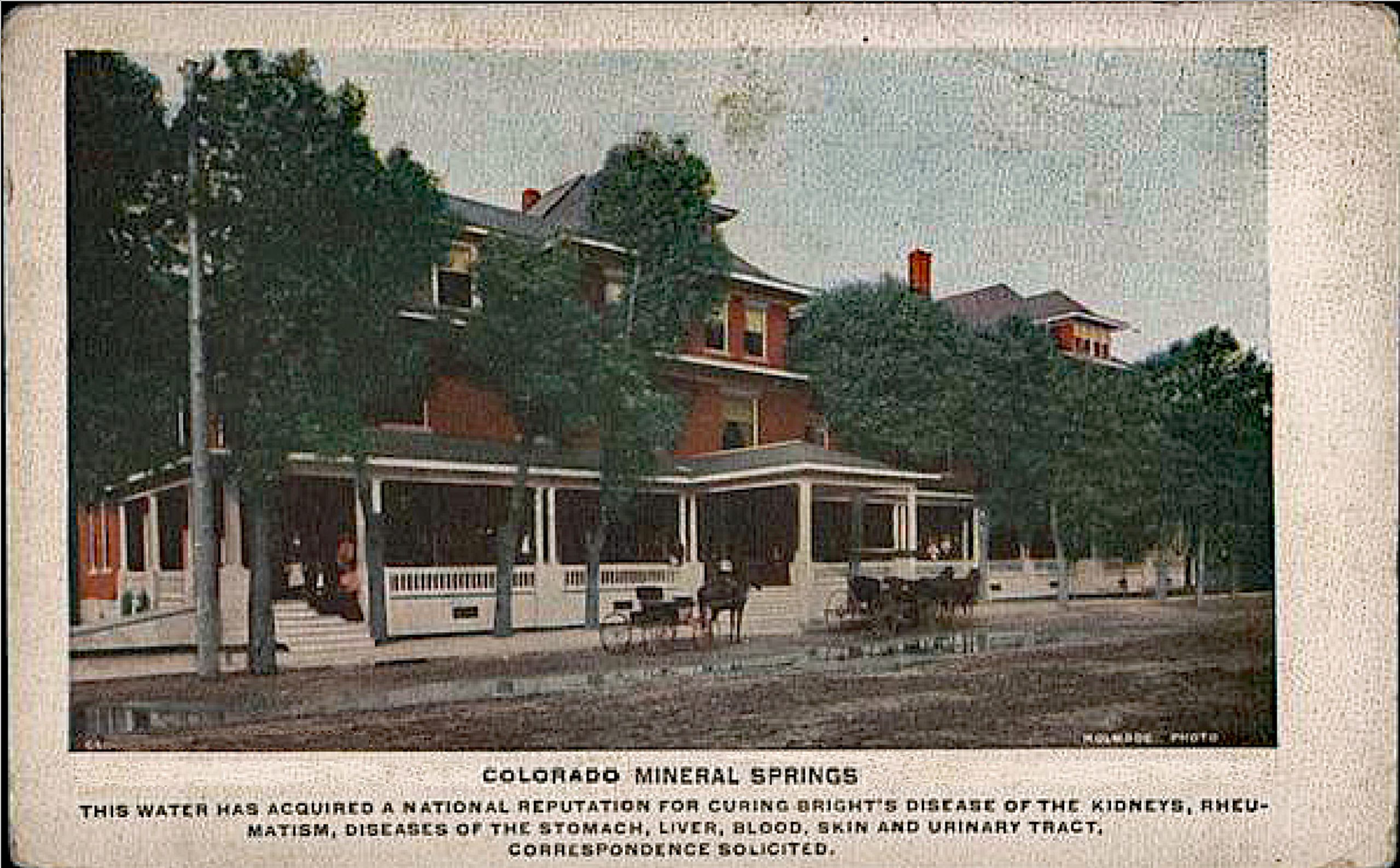 Mach 4 Water was originally founded in 1998 however our mineral water history in Colorado Springs dates back to 1879.
To the right is a copy of an original Post Card from 1907. Although on the front you can clearly see the therapeutic health claims, the back of the card is more detailed. (See below)
1879:   In 1879 a group of Pennsylvanian Business men traveled west to Colorado drilling for new oil wells. While prospecting for oil in the Colorado Springs area they struck water while drilling at about 1,400 feet deep.  Originally disappointed, not striking oil, the workers started drinking the water every day and began to proclaim its medicinal prowess and therapeutic attributes for healing ailments.
The "COLORADO MINERAL SPRINGS"  Card Front Caption Reads:
THIS WATER HAS ACQUAIRED A NATIONAL REPUTATION FOR CURING BRIGHT'S DISEASE OF THE KIDNEYS,
RHEUMATISM, DISEASE OF THE STOMACH, BLOOD, SKIN AND UNARY TRACK.
CORRESPOMDENCE SOLICITED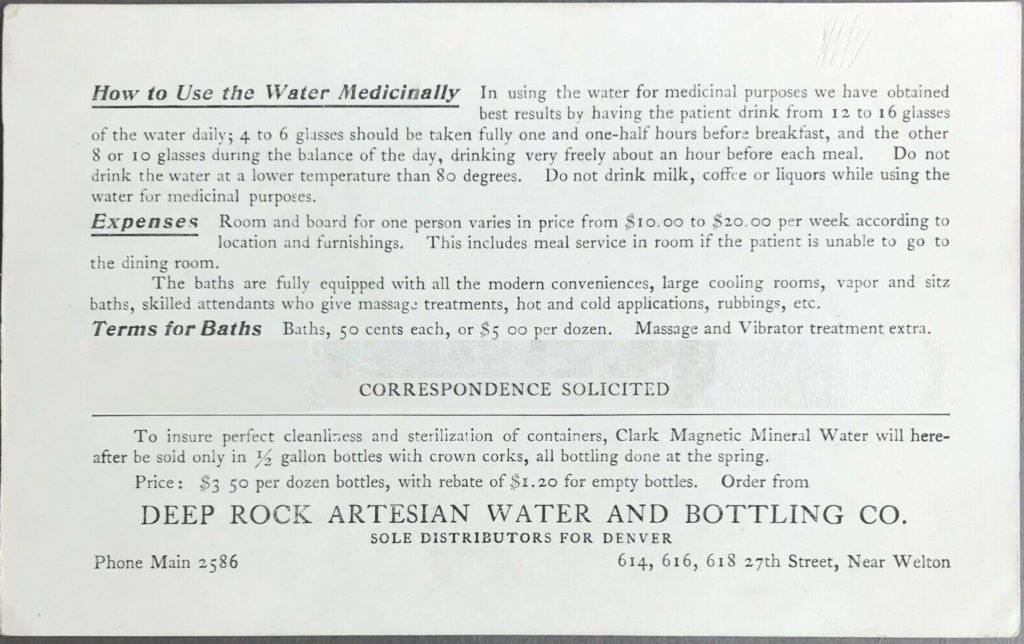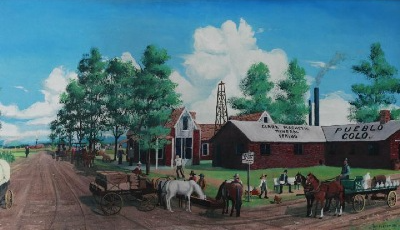 1890's:
Soon people from all over the state and the country came to Colorado for the spring water that was relieving patrons' ailments. In these early days the Bottling was in ceramic jugs. Transporting larger amounts of water was often stored in wooden barrels. Smaller barrels for horse drawn carts and soon larger wooden barrels for delivering via rail.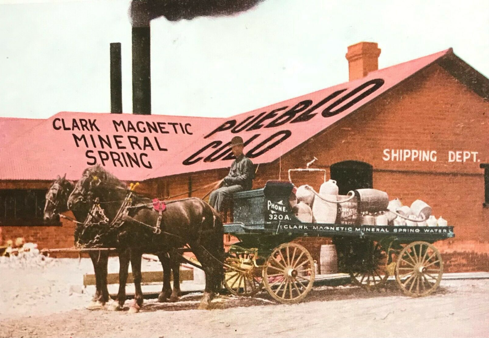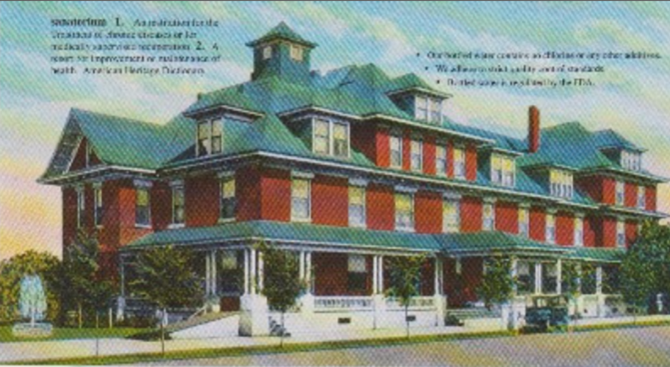 1900's:
By the early 1900's Colorado was developing its reputation for various types of mineral springs, all with their own claims of healing capabilities. Interestingly, early on the entrepreneurs realized that this diversity in spring water can be capitalized on.
Colorado's "Hot Sulphur Springs" was originally a resting point for trappers and hunters. These visitors were willing to sit for hours bearing the hot waters Sulphur smell just to experience its healing qualities.
"Manitou Springs" Colorado became noted for its unique naturally carbonated taste. The source of these famous mineral waters lies deep underground in a system of cavernous aquifers. As the ancient water erodes the surrounding limestone and sodium bicarbonate layers,  carbonic acid is created, which gives the Manitou Springs their effervescence. This natural carbonation forces the water back to the surface through cracks in the rocks, where it absorbs high concentrations of sodium bicarbonate (causing the soda effect ) and other trace minerals, including Lithium!
Resorts:
By the early 1900's many resort locations were being built around these natural springs. One popular location for over 100 years is "Mt. Princeton Hot Springs" in Nathrop Colorado, or for the explorer various locations in Buena Vista Colorado that are only accessible via the Mt. Princeton Colorado Trail Network.
"Colorado Springs" does not have any 'Hot Water Spring" (HWS) aquafers or Hot Water Spring resorts. It received its name a decade after "Colorado City," now "Old Colorado City," and was named for the abundant springs in the nearby town of Manitou Springs.
"Manitou Springs" Colorado gets its name form Manitou, the Native American healing spirt, and the vast number of fresh water springs in the Pikes Peak region. One of the Pikes Peak Mountain base towns is Woodland Park.  Gold and Silver miners traveling west from Colorado City to Pikes Peak Mountain mining sites often used these Native American Hot Springs for muscular rejuvenation and wellness.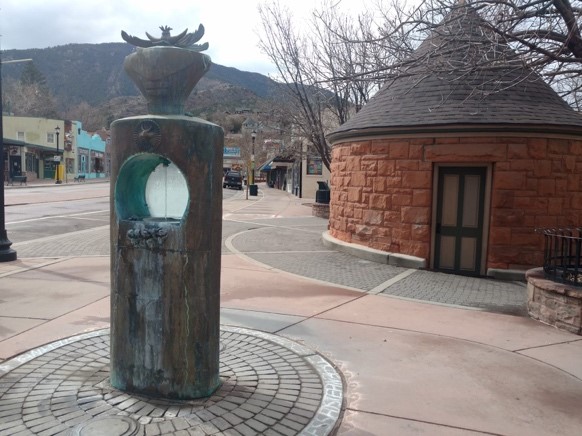 Manitou Springs: (Left) Cheyenne Spring,
Manitou Springs Town Center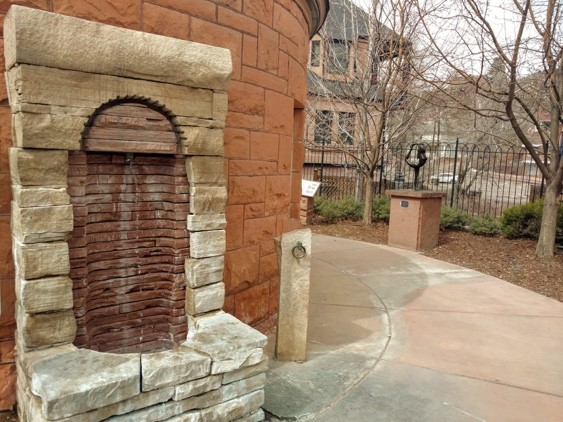 Shoshone Spring: (Above)
Manitou Springs Town Center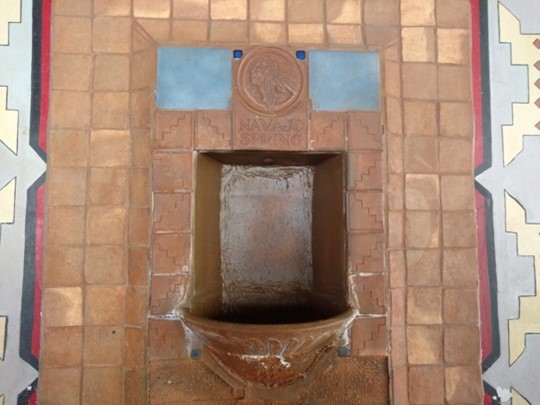 Navajo Spring: (Left) Manitou Springs Town Center